Version 2.00
A Data Presentation Program
for RISC OS Computers
GraphBox Professional was originally written for Minerva Software by David Snell and first marketed in 1991.
This version, released by David, has been brought up to date and is now compatible with both 26 and 32 bit RISC OS machines.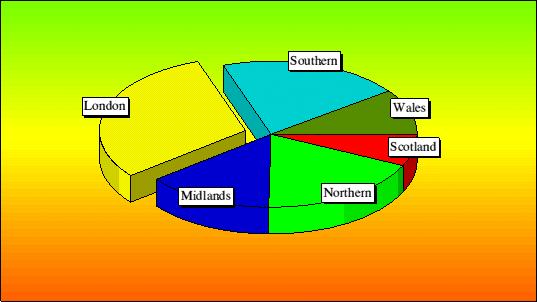 The features of GraphBox Professional include:
Forty-three graph types including:

Line graphs with or without error bars
Bubble charts, Scatter charts with or without error bars
Bar charts, horizontal/vertical, 3D/2D, stacked/layered
Column charts
Stacked area charts
Kite Diagrams
Histograms
Pie Charts including 3D pie charts
Expression plots for multiple expressions
Polynomial plots up to fifth order
Polar charts including line and scatter
Ternary (triangular) diagrams for chemists
Surface charts, isometric or orthographic

Produces Draw files for accuracy and ease of manipulation
Full handling of logarithmic graphs
Straight line and curve fitting using least squares polynomials
Uses outline fonts for best possible presentation
Automatic date and time handling
Measures positions accurately from plotted graphs
Exports statistics from your data
Allows multiple plots on one set of axes
Complete control over axis limits, intervals and accuracy
Integrates with suitable applications eg DTP, Spreadsheets etc.
Hot link to PipeDream III
Load data from CSV, TSV, ASCI and other sources
Optional cross-hatch shading for enhanced monochrome graphs
Automatically creates a legend for your graph
Optional spectrum shading for surface charts
RISC OS Compliant (26/32 bit neutral)
SID data format compatible
Up to 16 times zoom facility for onscreen accuracy
Built-in HTML manual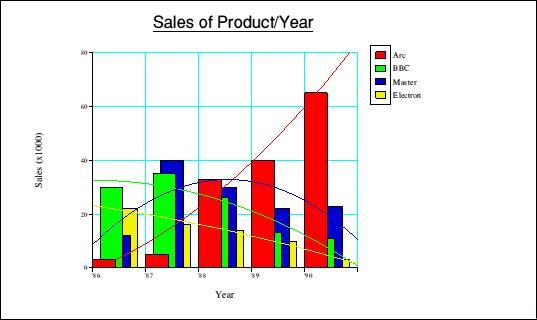 A comprehensive tutorial takes you through the various possibilities of GraphBox Professional to help you get the very best out of it and enable you to produce a presentation to be proud of.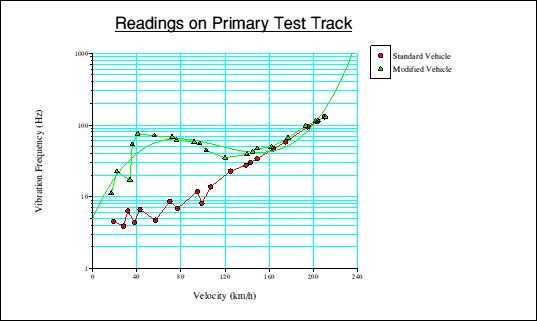 Click here to see examples of the 43 graph types.
Click here to order a copy on-line.